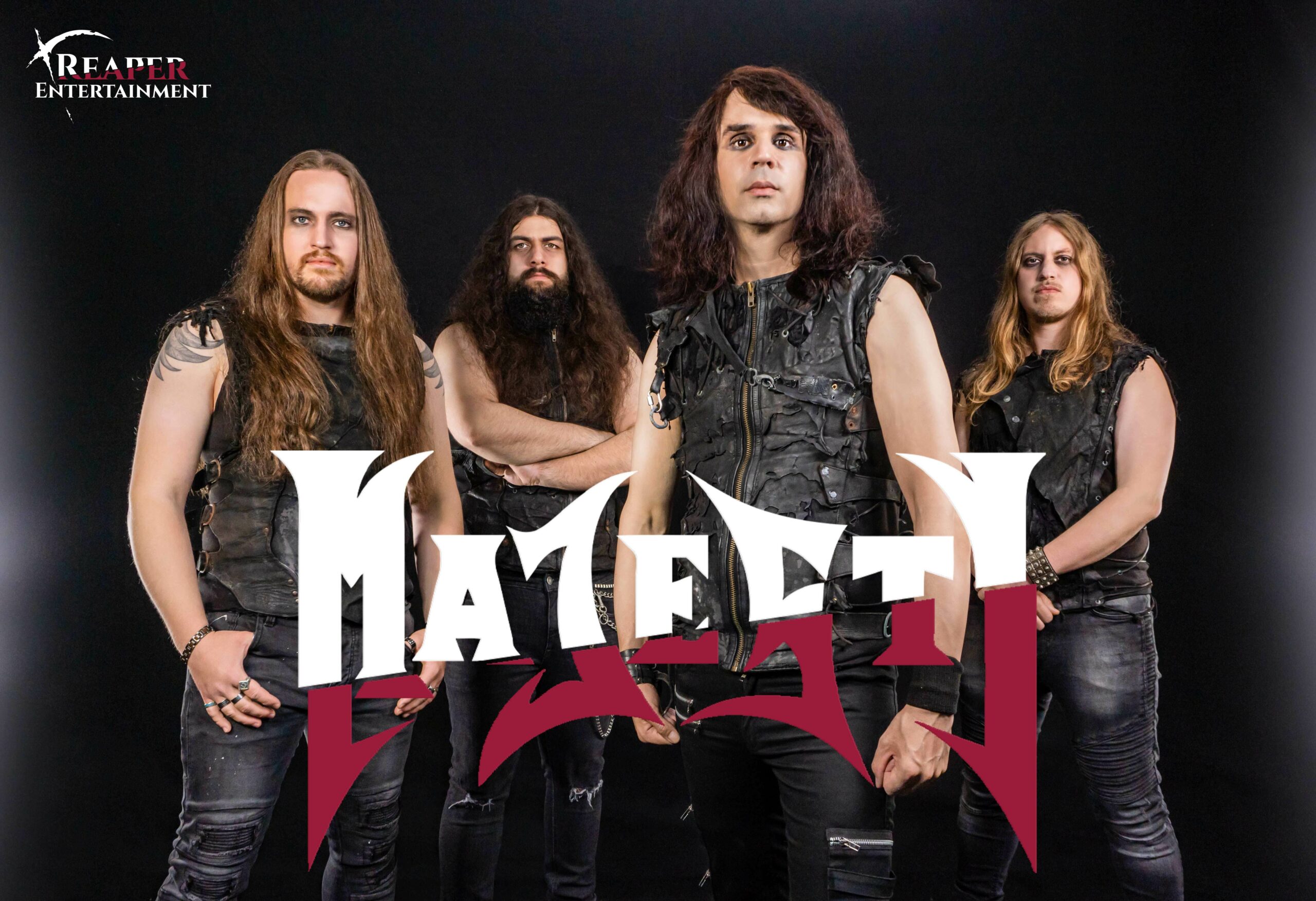 MAJESTY sign with Reaper Entertainment

Since their self-released album "Keep It True" – which also gave the name to a legendary festival organized by singer Tarek – and their following official debut "Sword & Sorcery" – MAJESTY are a known constant in the German Heavy Metal scene.
Until now the band managed to compose many unforgettable Heavy Metal hymns on already 9 albums and entered the official German album charts on top positions many times.

The 10th album will be released at the beginning of 2023 via Reaper Entertainment and the band promised to unite everything MAJESTY stands for on the upcoming album!
  
Tarek comments:
"We can´t tell you how happy we are that after nearly 3 years we will be back with full force. We actually did plan to do a short break to fuel up our inner motor again after our Legends Tour in 2019 but then this break was unintentionally extended many times over by the pandemic.
But now we are looking forward to a great future. With Reaper Entertainment we found a partner who has the same beliefs in Heavy Metal then we do! A new MAJESTY album and a massive tour is coming very soon and from now on we are boosting up all our social media platforms again to share the whole process with you. All the links are on our brand-new webpage at majesty-metal.de. Last but not least we want to thank all of you guys for your support and your messages in the last 3 years. We know we unfortunately were not able to reply to everyone in person but be assured that we read them all. Together we are a metal union!"
 

Greg from Reaper adds:
"For me personally, this signing is another highlight. It's hard to believe, but on one of my first trips through Norway with my buddy, we listened to the "Keep It True" album 30-35 times, which is probably the most times I've ever listened to any other album – from start to end! And whenever it got tough while hiking, we started to sing 😉 In the meantime, the album has even become a permanent part of our travel equipment. So I am really looking forward to this collaboration and really happy to welcome MAJESTY to Reaper."
 

Stay tuned & keep it true!